Speed Rope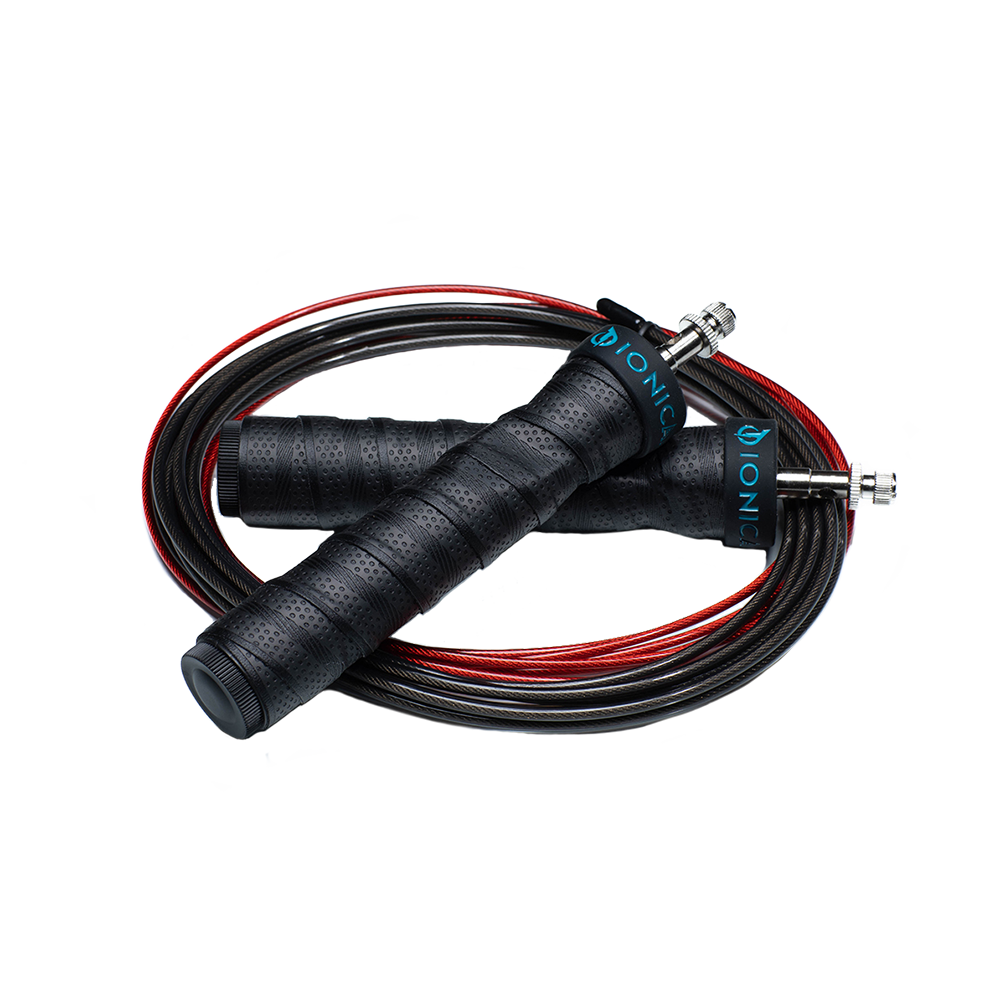 If you are looking to improve your speed, coordination, and endurance for competitive edge or just for your overall fitness, a high-quality speed rope is the ideal training tool.
All types of athletes including gymnasts, boxers, and football players use speed ropes to improve their agility and stamina. Don't let subpar equipment hold you back - upgrade to our top-quality speed rope!!
IMPROVES STRENGTH OF YOUR LOWER LEG MUSCLES
JUMP ROPES HAVE HIGH PORTABILITY
CAN IMPROVE YOUR COORDINATION
BURNS HIGH AMOUNT OF CALORIES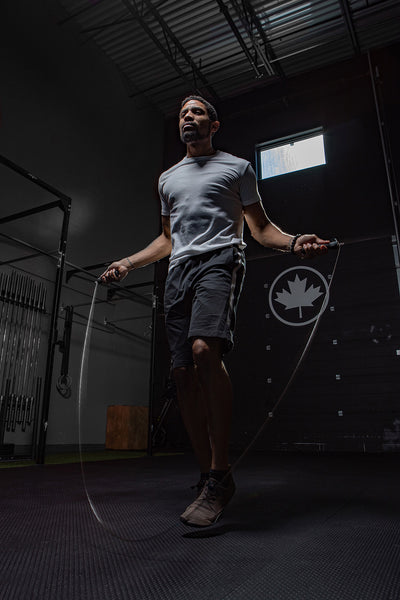 CARDIO ON THE GO
IONICAID® Speed Rope is designed with your comfort and performance in mind. From gymnasts to boxers to football players, a great speed rope is a valuable asset for any athlete!
COMFORT GRIP & STAINLESS STEEL HEAD
Easy grip handles are ergonomically-designed and sweat-resistant, with an anti-tangle mechanism to reduce strain on wrists and hands during your cardio training.
This rope set is equipped with 2 lightweight steel cables (3.5 mm and 4mm thickness) for variable difficulty and are 274cm/108in long to accommodate most athletes. The wear resistant coating is designed to withstand rough surfaces and heavy use without breaking and cracking.
PREMIUM BALL BEARING FOR FAST ROTATION
Premium precision ball-bearing ensures fast, smooth, and effortless spins without twisting during various types of jumps.
Also included is a drawstring pouch allowing for convenient transport and storage. 
What our customers are saying
@offpst_sport

VIBES ARE HIGH!

Was skeptical about the quality and performance of this rope…

It's f**king awesome! No regrets!

Stoked for my daily skips now lol

DENNY

SOLID!

Having fully committed to a functional fitness program, a speed rope was an important tool to have with me so I can master my double unders. Love that this one came with 2 cables, can be adjusted to your height, and extra parts just in case.

The bearrings have a really quick and smooth spin, and contoured hand grips are really comfortable. Solid rope!

KATE