WHAT IS FULVIC ACID?
Fulvic acid is nature's most powerful nutrient absorption molecule, helping increase bioavailability and uptake of nutrients to all living organisms. It is known for being high in oxygen, having a low molecular weight, and an ability to bind to dietary nutrients, aiding in delivery to tissues and cells.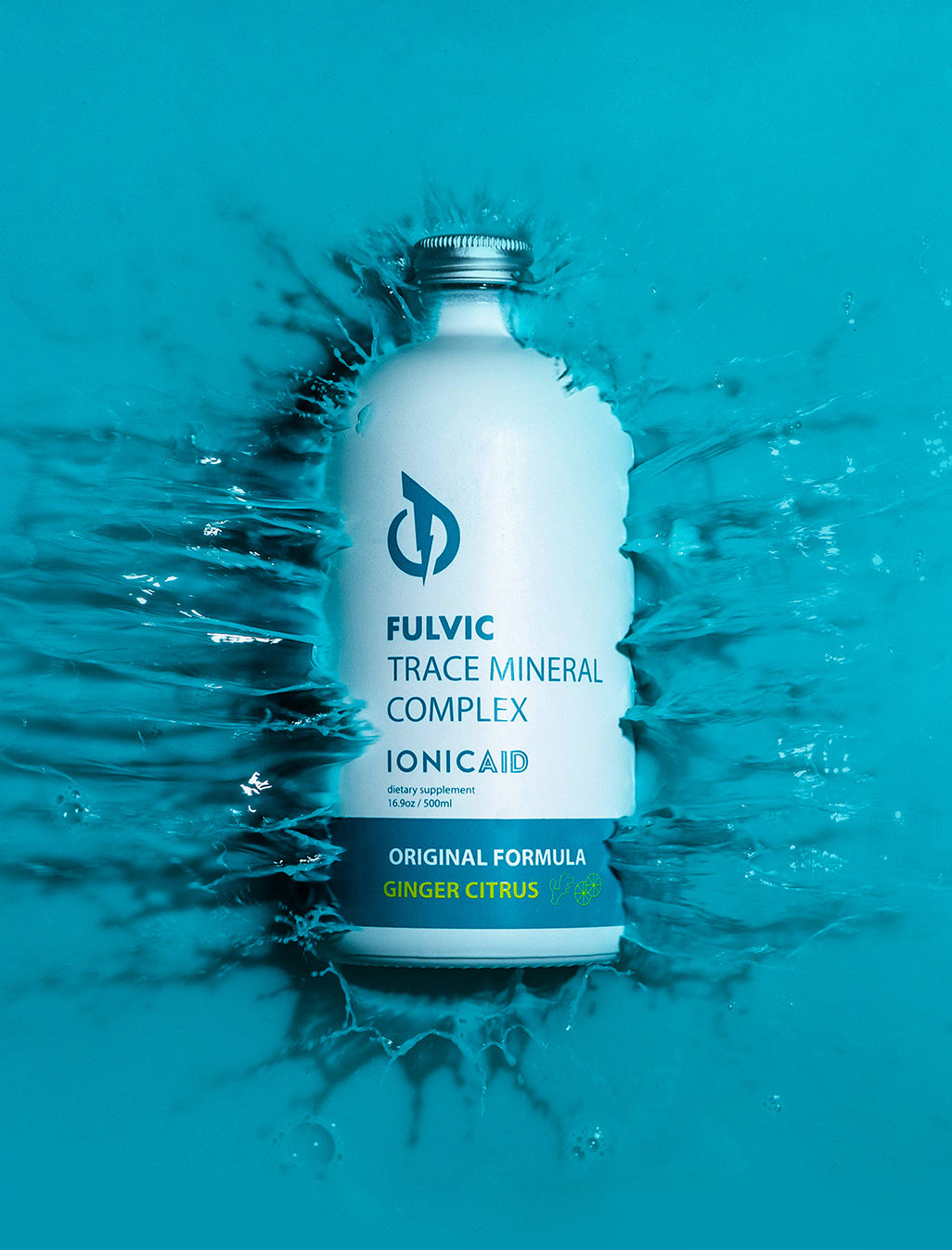 BENEFITS OF IONICAID
GUT HEALTH

Improve digestion and nutrient absorption with prebiotics, probiotic support, and anti-inflammatory benefits

BOOST ENERGY

Optimizes mitochondrial energy metabolism leading to increased energy, vitality, and function

MENTAL FOCUS

Hydration & electrolytes support mental wellbeing by supporting the optimal gut-brain axis function

IMMUNE DEFENSE

Powerful antioxidant benefits to protect mitochondrial membranes from oxidative damage, and fight inflammation
FULVIC
TRACE MINERAL
COMPLEX
Scientifically-backed ingredients hold the key to unlocking your body's full potential by improving its ability to absorb essential nutrients and electrolytes.
• Gut Function
• Electrolyte Balance
• Energy & Mental Clarity
• Inflammation & Joint Defense
• Immune System Support
MOVE AND RECOVER FASTER!
EACH 500ml BOTTLE CONTAINS 100 SERVINGS!
IONICAID blends fulvic acid and electrolyte minerals of calcium, magnesium, potassium, and Vitamin D3 with natural ginger and citrus flavors!

100 SERVINGS
PER BOTTLE!
100% Money Back
Guaranteed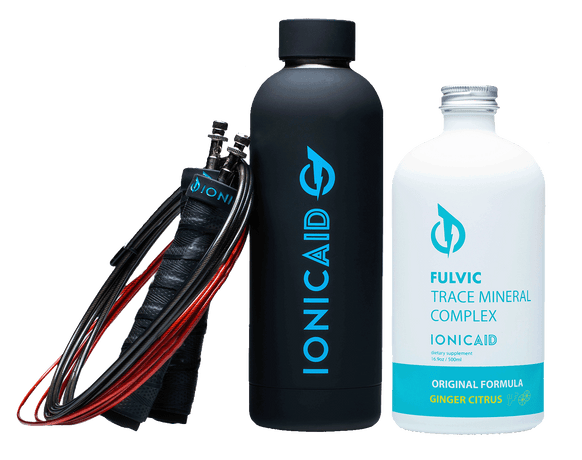 Order one time, or subscribe to save and receive a FREE speed rope or water bottle!
GET IONICAID
What Our Customers Say About IonicAid
Angus - Surrey, Canada

Better gut function, energy level, and overall body health.

I lost 19 ft of my intestine 8 years ago to surgery from a lifetime of suffering from Crohns Disease and have battled daily heartburn my entire life. My my gut is producing acid for 22 ft of intestine, but I only have 3 ft left.

Within a week of using Ionicaid, I was reducing my heartburn medication to a simple OTC antacid pill from a costly prescription, saving me $15 per day. My trips to the bathroom has been cut in half, allowing fully digest my food intake instead of simply flushing my gut content.

I have been using Ionicaid for 4 months and have benefited greatly from the product. I highly recommend IONICAID!

Rod - Vancouver, Canada

I HIGHLY RECOMMEND IONICAID!

I highly recommend Ionicaid! I had kids later in my life. Being 55 and keeping up with k-12 age kids can be a challenge. I originally started taking Ionicaid hoping to naturally increase my energy instead drinking too much coffee. I definitely feel more active and have actually dropped a few pounds.

What is truly surprising though was I've had a mild eczema on my hands for most of my adult life and it has disappeared. I stop taking Ionicaid on my vacation and my eczema returned. When I got home and started back on Ionicaid, it cleared up again.

I had to give a review as most supplements you only hope work. Ionicaid definitely works for me. Great product thank you!

JIM - California, USA

STAY HYDRATED TO DANCE THE NIGHT AWAY!

Staying active and dancing all night is my jam. I am constantly drinking water but drink WAY MORE thanks to Ionicaid. It's a great product and tastes great!

Looking forward to receiving my next bottle!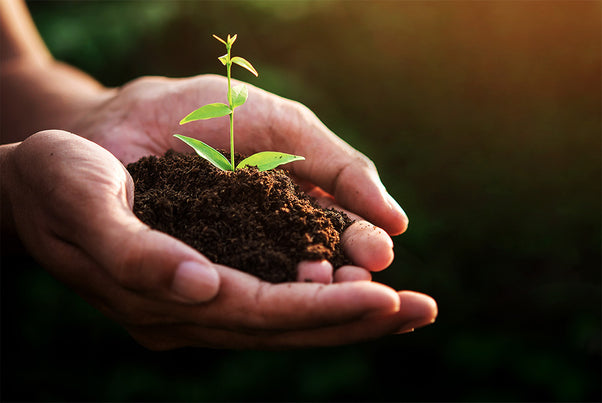 Free shipping is only available in the contiguous U.S. and Canada and excludes commercial or wholesale orders.
For media inquiries please contact us at media@ionicaid.com
CONTACT US